WEEKEND NEWS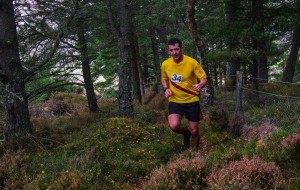 WEEKEND ROUNDUP – Thanks to Charlie Bannerman and Ross Cairns
Gordon Lennox won a third consecutive North District hill title at Knockfarrel. Michael O'Donnell was fourth and Andrew MacRae 12th to take second team. Alec Keith (1st claim HBT) was ninth and top over 50. Helen Gertig made a welcome return to the fold to take the senior women's title.
The leading club finishers in the Scottish short course championships in Renfrew were Luke Davidson, 11th in the U15 boys' race and Joe Arnaud 17th in the U17 men's.
BRODIE RESULT FLASH AND LEEDS UPDATE
Sarah Liebnitz ran a PB of 36:45 to win the women's Brodie 10K. Hopefully more to follow.
Jenny Bannerman confirmed as third Scot behind Eilish McColgan and Jo Moultrie at Leeds. 35:26, 20th overall.
SHORT COURSE XC RENFREW
Big well done to all the 14 Harriers (up from 5 last year) that contested the Short Course XC Championships today at Renfrew.
Good conditions underfoot and overhead (bit windy) resulted in some excellent results;
U15G 2k Race – 34th Emily Andrew 8.16, 61st Rebecca Johnstone 8.44 from 109 Athletes
U15B 2k Race – 11th Luke Davidson 7.06, 37th Finlay Rutter 7.36 from 102 Athletes
U17G 3k Race – 33rd Sophie Young 13.13, 40th Connie Campbell 14.09 from 53 Athletes
U17B 3k Race – 17th Joe Arnaud 10.18, 63rd Ben Johnstone 11.23 from 74 Athletes
SW 4k Race – 90th (19th U20) Heather Campbell 17.09, 124 Doreen Campbell 18.23 from 187 Athletes
SM 4k Race – 43rd Craig Campbell 13.04, 55th (16th U20) Cameron Young 13.15, 208th (24th M40) Ross Cairns, 332 (40th M40) Paul Davidson 18.08 from 364 Athletes.
Thanks to all involved in lifts and to the parents for the well before 6am rises for their little cubs! Juniors were once again mixing it with the stars judging from their earlier posts!
Good to see the North runners represented well (Grace Whelan, Lauren McCulloch, Emma Dunnett, Rhiannon Kirk, Oonagh Dunnett, Connor MacLean (won U20's) and Eoghan MacNamara) and for making the long trip down or the short hop from their adopted homes in the big smoke!
See you all next year, hopefully again at Renfrew!