Code of Conduct Policies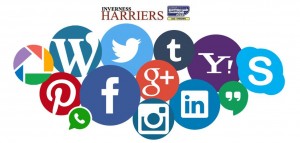 Inverness Harriers AAC is fully committed to safeguarding and promoting the well-being of all its members. The club believes that it is important that officers, coaches, officials, members and parents associated with the club should, at all times, show respect and understanding for the safety and welfare of themselves and others.
The club is looking to create and refresh a number of policies and information materials; the first of which include a new code of conduct and social media policy which all club members, coaches, athletes and parents are asked to refer to as part of the club's adherence to Scottish Athletics' standards and best practice. Individual codes of conduct have been prepared for coaches, athletes and parents to sign up to.
If you would like further information about the policies below, please contact Charlie Forbes (Club Welfare Officer).

     IHAAC Code of Conduct Policy

     IHAAC Child Protection and Vulnerable Adults Policy

     IHAAC Social Media Policy

     IHAAC Acceptable Use Policy

     IHAAC Volunteer Personal Profile Form

     Coaches Form

     Athletes Form

     Parents Form