Welcome
COVID-19 UPDATE:
IHAAC are continuing to work closely with our governing body, scottishathletics, to develop an Exit Plan from Lockdown.
Our Covid Working Group have attended official webinars to inform our planning, we are working with our coaches, and with our partners in HLH to work toward returning to more normal activity and not just the remote plans that many of our coaches have been working to with some of the groups. The outcomes of our discussions will be shared with the Executive Committee at the next meeting and we aim share more detailed information during the week commencing 6th July 2020.
We will continue to coordinate a safe and compliant approach for IHAAC to progress through phases. We thank you for your patience as we work through this, and appreciate the enthusiasm from our members to get back to "normal".
Stay safe and well.
Refer to 'COVID-19 Updates' menu tab for all updates and guidance relating to transition to a safe return of activity from COVID-19 lockdown measures.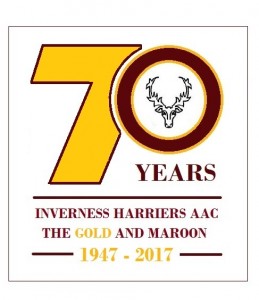 Inverness Harriers Amateur Athletics Club (IHACC) caters for all abilities and aspects of the sport of athletics. This ranges from Track & Field to Cross Country, Road Running and Hill Running. We have established training groups for athletes in the following age categories: Under 11, Under 13, Under 15, Under 17, Under 20/Senior. There are also dedicated groups relating to "Joggers" and "Challengers".
The club is governed by a committee who are all unpaid volunteers, encompassing a President, Vice-President, Treasurer, Secretary, Membership Secretary and 12 other Elected Members. All committee members are elected at the Annual General Meeting (AGM) which is usually held in September/October and also incorporates the Annual Awards Ceremony.
All our club coaches are unpaid volunteers who have undertaken UK:Athletics Coaching Courses to obtain a UKA coach license, which is a statuary requirement to coach athletics at various levels. All qualified coaches have also been subject of background checks under the Disclosure Barring Service (formerly CRB – Central Registered Body in Scotland).
OUR PARTNERS