Weekend action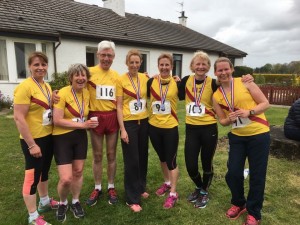 WELL DONES IN ABERDEEN AND FORRES
A special well done to the men's team who finished an excellent second behind host club Aberdeen in Saturday's Men's League at Aberdeen Sports Village. I will try to post some more detail later.
And well done to Gemma Cormack who won the women's Ben Romach 10K in 38:43 while Gordon Lennox (33:02) and Donnie MacDonald (33:15) were second and third in the men's.
Other finishers include – Ross Cairns 39:38, Jodi Sharpe 47:23, Joanna Cairns 50:56, Fiona MacKay 51:07, Dougie Lamont 51:27, Liz Gray 53:9, Liz Forbes 54:22, Lorna Fife 55:33, Averil Lamont.
Great to see so many athletes out racing!