THE WEEKEND AHEAD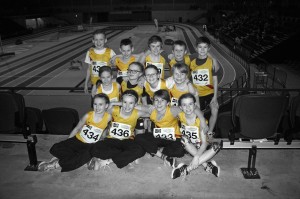 THE WEEKEND AHEAD
The North District track and field championships at Queens Park tomorrow (Friday) night and all day Saturday make this one of the key weekends of the year with a lot of medals at stake.
There is a very generous sprinkling of club athletes across all the age groups – U13 to Senior – and in a wide range of events. However this meeting is rather more than a souped-up RAM League since we can also expect a major challenge from the Western Isles, Orkney and Shetland.
Island clubs always take high placings on the medals table and I don't expect this weekend to be any different.
* PLEASE note earlier reminders to declare in time. Failure to do so will mean that you are unable to compete. (Just to clarify, having already entered, "declaration" is what you need to do on the day to confirm that you will actually be competing.)
Good luck also to Michael O'Donnell and Caroline Marwick who are running for the North in the inter district hill running championships at Biggar.