Strathpeffer Cross Country and this weekends fixture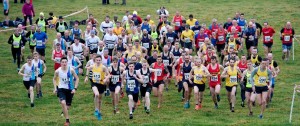 STRATHPEFFER CROSS COUNTRY NOT TO BE REARRANGED – VIRTUAL CONFIRMATION
The North CC League match postponed at Strathpeffer has now been all but confirmed as not being rescheduled and the programme will be reduced to five meetings.
This is apparently due to fixtures congestion and this decision seems also to match the strong view within our own club.
It's not clear how or if this will affect the number of performances to count for awards .
More information will be posted as it appears.
PLEASE REMEMBER THIS SATURDAY'S (JAN 21ST) LEAGUE MEETING AT EVANTON. LET'S TRY TO GET AS BIG A TURNOUT OF INVERNESS HARRIERS AS POSSIBLE.
SENIOR WOMEN PLEASE NOTE – YOUR RACE IS 10K FOR THE FIRST TIME.