scottishathletics North District Cross Country Relay Championships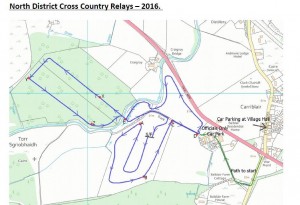 scottishathletics North District Cross Country Relay Championships
THIS SATURDAY 8th in Edderton
Attached is the updated IHAAC entries for the event taking account of call-offs in the last few days. If you have not confirmed yet that you wish to run then like and comment to confirm.
…
Please see the times to meet at the Village Hall and the final declaration times. Due to the distance from the declarations and course I am keen that the juniors all arrive and meet at the hall for 11am and likewise the seniors at noon. We can get the juniors round the course recce from 11am to Noon and we can then be back at the hall for noon to declare the seniors. We confirm the teams and order at declaration so cant take the chance that someone will arrive later on in the day unless prior arranged. If the seniors want to prior agree teams then happy with that as long as someone comes along to declarations with me or gives them to me to list them. Juniors start at 12:30pm, Seniors off at 13:40pm.
Parent helpers are most welcome to assist us on the day!
Due to the low numbers wishing bus transport this unfortunately is now not being offered. If you could PM me and I will try and arrange a pick-up's which we hope we can easily accomodate.
Any questions come and see me on Thursday night training or give me a message.