URGENT REMINDER – Scottish Athletics Masters (over 35s) XC Championship – 2nd February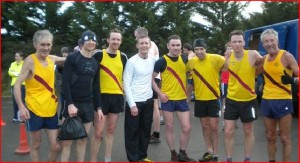 URGENT REMINDER FOR OVER 35s WANTING TO ENTER Scottish Athletics Masters (over 35s) XC Championship
YOU MUST SEND YOUR DETAILS TO ROSS NIXON AT invernessharriersphotos@yahoo.co.uk or message him on Facebook by Noon on Tuesday 15th January otherwise you will be unable to compete due to the deadline for pre-entry.
See below for details
Saturday 2nd February will see the Scottish Athletics Masters (over 35s) XC Championship take place at Grant Park, Forres.  There will be a strong field and it is hoped to get as many Club members entered as possible.
RUNNERS MUST PRE-ENTER – THERE WILL BE NO ENTRIES ON THE DAY

Ross Nixon will organise the entry for both the Male and Female teams.  If you want to run in either the Male or Female event you must inform Ross by Tuesday 15th January at the very latest as postal entries close shortly thereafter. The information required is Name, Date of Birth, SAL Number.  Please share this information with anyone you know who may be interested. Contact Ross at invernessharriersphotos@yahoo.co.uk
Click on the photo below for full details of the event or go to http://www.scottishathletics.org.uk/calendar/events/15831-15738-scottish-athletics-national-masters-cc-championships