RALLY ROUND FOR CROSS COUNTRY OPENER!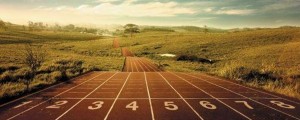 RALLY ROUND FOR CROSS COUNTRY OPENER!
An unfortunate fixtures clash means that three of our leading men and our leading cross country lady will be unavailable for Saturday's (Oct 1st) opening North Cross Country League match in Keith.
Donnie MacDonald, John Newsom, Gordon Lennox and Sarah Liebnitz are all doing the half marathon which is part of Sunday's Great Scottish Run and is also the Scottish championship for that distance.
Rumour has it that Gordon has been dissuaded fr…om doing Saturday's parkrun and dashing through to race at Keith before heading for Glasgow!
Just to round off the GSR thread, Jenny Bannerman is also in action defending the women's 10K title she won there last year. In the absence of a full start list, there may well be other GSR entrants from the club that we haven't yet heard about.
So, to return to the NDCCL, we need all hands to the pumps for the seniors at Keith, especially the women. Here we unfortunately no longer have our previous strength in depth because so many of them have gone and done unhelpful things like leave the area or become pregnant (or both). The message therefore has to be "get yourselves along there!"
A lot of effort has also been going into developing our younger athletes for junior competition during the season which is about to begin. Saturday marks the first step on that journey which, we hope, will also include further progress at national level.
Finally, this is bound to have been mentioned elsewhere but all athletes at NDCCL matches need to wear a pre-allocated number this season. Ross Cairns has all the necessary details.
All the best for the start of what we hope will be a great cross country season.