News Update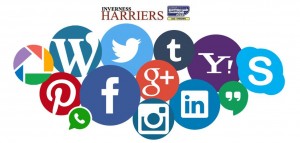 THE WEEKEND AHEAD – Charlie Bannerman
Let's start with the national Throws Grand Prix meeting which makes its first appearance at the Queens Park tomorrow (Saturday) along with a limited open programme of track events. Throwers are travelling from across the country, but a look at the start list shows us the huge nember of throwers we have these days. I just don't know where Duncan recruits their ever increasing numbers from!
Duncan himself will have to miss this meeting – for the very good reason of having been appointed Throws Coach for the Scottish senior team at Sunday's Loughborough International. Duncan has looked after a number of junior internationals, but this is his senior debut. Among his charges on Sunday will be our own Kirsty Law who makes her 10th Loughborough appearance in the discus for Scotland, which brings her level with Eilidh Doyle.
Also competing at Loughborough is Anna Nelson who does the 400H for the British Students' team.
Finally, all the best to our teams who travel to Aberdeen on Sunday in a bid for a second consecutive win in the North East qualifier of the Youth Development League.
YDL Aberdeen Sunday 21 May – travel arrangements
Can all athletes selected to compete in this Sunday's YDL please confirm here if they need a seat on the team bus which will leave from Matalan at 7.30am, returning around 8.30pm, at a cost of £5.
If numbers are tight seats will be allocated first to athletes, officials and coaches and then offered to parents keen to travel with us to support the team.
Thanks!
UNDER 11 MEMBERSHIPS
The "front desk" informs me that they have 29 athletes on their lists in the under 11 group as training with the club. My records only show about a dozen as being up to date members. Could I please therefore ask all U11s who have not done so to obtain forms either from the club hut or from the club website, fill these in and return them to me along with £30 as soon as possible?
SCOTTISH ATHLETICS THROWS GRAND PRIX, POLE VAULT and INVERNESS HARRIERS MINI MEET
Saturday 20052017
Thank you to everyone who has offered to bring along food can Nick and Sara Maclennan please confirm type of sandwiches you are making. Let's be sure our travelling officials and of course our own officials remember the welcome Inverness Harriers give them and "haste ye back" for the next Scottish Athletics event coming in June.
POLE VAULT
Training session tonight (Friday 19th) at Queenspark 1800 to 2000 All athletes who have been working with Brian Donaldson please try and attend.