Mini Multi Event – Elgin this Saturday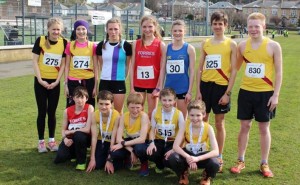 Looking for something to do this Saturday? Elgin AAC are hosting a Mini-Multi Competition on the 18th. Athletes do 2 track & 1 field or 2 field & 1 track, from the following events – 100m, 200m 800m, high jump, long jump and shot putt. Entry on the day is only £2.00 for the three events. Registration at 10.30am, with the start at 12 noon.
It is a great chance for youngsters from U11 through to U17 to take part in a friendly, no-pressure multi-event competition. Ideal for those who aren't making the trip to Aberdeen on the Sunday.