Men's League Tomorrow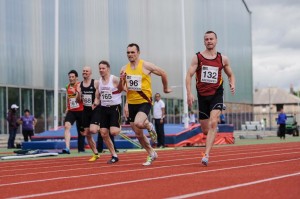 Men's League Teamsheet for Sunday 17th July in Grangemouth.
I am waiting for confirmation from a couple athletes for B string 800m & 1500m, anybody else who may be interested in these (U17 or above) could you please let me know immediately. Steeplechase is also currently available to U20/seniors.
The bus will be LEAVING Matalan, Iches Retail Park, Inverness on Sunday at 7:30am. Contribution for bus is £10. If you are NOT travelling on the bus could you please let me know. Cheers Eoghan
Guest forms for William Godding and Daniel Wilby have been submitted for Triple Jump & Discus respectively.