JENNY BACK ON INTERNATIONAL DUTY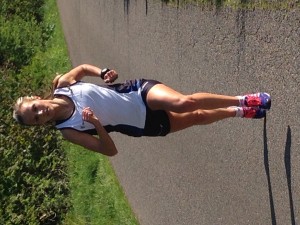 JENNY BACK ON INTERNATIONAL DUTY
Jenny Bannerman has received her second senior international call up of the summer with a place in the three strong Scottish women's team for the Frank Duffy 10 mile road race in Dublin 
on August 22nd.
This follows her win ahead of the West District Championship field with a course record 35:37 in the Brian Goodwin 10K and a 5K PB of 
16:43
 in June following a silver medal in the Scottish 10 mile championship in April.
In May Jenny made her international debut in the Lillebealt Half Marathon in Denmark and, despite the onset of illness during the race, took fourth place for a Scottish team which dominated the women's race.