Club Handicap – 20th January Canal/Charleston Route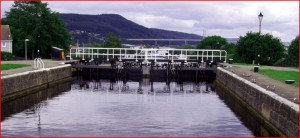 There was a great turnout of Harriers for todays club handicap race.  There were some great runs in the junior race with loads of fast running despite the icy blast of wind.  The Junior Handicap race was over the Kinmylies course and were keenly contested with the girls going first with Josie Steele taking the honours with an impressive of 10.07 mins closely followed by Beth Maciver in 2nd place in 10.14 mins and Melissa Mack a further second behind taking 3rd place in 10.15 mins. Josie was also had the fastest scratch time with a time of 8.17 mins. In the boys race Alex Geddes kept up his impressive form by winning again in another close race where the top three finished within 7 seconds of each other,Alex won the race in 10.39 with Paul Wilby taking 2nd place in 10.44 and Christopher Mack narrowly taking 3rd in 10.46 mins,James Geddes had the fastest scratch time of the day with a quick time of 7.12 mins over the 1.25 mile course. Both the boys and girls points competitions are still up for grabs with Beth Maciver and Alex Geddes leading their respective points tables at the moment and with only one more handicap run to come in February it's still up for grabs.
In the senior race, the handicappers were put under some serious pressure with bribes, threats and back handers being offered in return for favourable start times.
George Mitchell barely managed to limp through the door and race officials were concerned that immediate hospitalisation may be required.  George's apparent near death condition miraculously disappeared as soon as he saw his handicap, and he managed to cruise round the 3.5 mile course in 24.14 and take the race by over a minute from 2nd place Jodie Lynch (23.35) and 3rd place Kenny Steele (22.25).  George commented that it was the first handicap he had won in 20 years and if the handicappers have anything to do with it, it'll be his last for another 20 years.  George's Oscar Nomination is apparently in the post.
There was a good battle further down the field with Tom McWilliam, Finlay Maclennan, Jenny Bannerman and Ross Nixon racing hard up the Canal and onto King Brude Road.  It looked like Ross was close to passing Jenny on the run in towards Torvean Golf Course until he had to take evasive action as a car swerved onto the verge trying to knock him down. If anyone has any information as to who drives a blue jaguar reg No CB54 RUN please contact the club.
Full results of todays IHAAC Club Handicap are in the attached photo.
Summary Results
Handicap Finishers
1 George Mitchell, 2 Jodie Lynch, 3 Kenny Steele, 4 Fiona McWilliam 5 Alison Wilson
Scratch Fastest
1st Ross Nixon 20mins 22secs, 2nd Finlay Maclennan 20.36 3rd Jenny Bannerman 20.38 4th Tom McWilliam 20.45 5th Kenny Steele 22.25