CHANGE TO CLUB HANDICAP DATE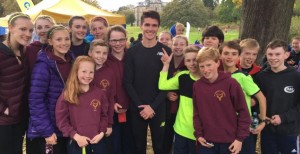 CHANGE TO CLUB HANDICAP DATE
The club handicap originally scheduled for 
Sunday 22nd January
 has been switched to 
Sunday 29th January
 with the usual
1pm
 for 
1:30
 timings. This is because the original date would have been on the same weekend as the NDCCL at Evanton. There is now a similar "same weekend" clash with the Scottish Vets' Championships on the 28th which isn't ideal either, but this potentially involves far fewer athletes and no juniors.
All committee members, a majority of the total, were consulted at training tonight and we all agreed to this change.
Please remember that although this is what has traditionally been the Bught handicap, we decided to switch this to the west bank of the canal due to the condition (and tedium!) of the Bught.