A Weekend of Winners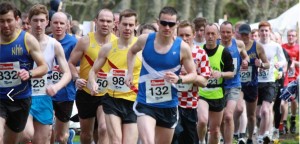 There was some great action over the weekend from the Gold and Maroon athletes as some travelled to Sweden for the Youth Games track and field meet, Dean Cunningham and Grant Hassan made the even more difficult journey to Peterhead for it's running festival.  The long journey was a very worth while one with Dean taking the win in the 5k in 17.19 and Grant finishing 6th in 18.54.
Closer to home Jenny Bannerman secured a win at the Parkrun and bettered her own course record in 18.40. The parkrun record has become as saught after as a Tain pottery mug of late but Gordie Lennox was unable to improve on his fastest time.  He nevertheless won in 16.50 with Stan Mackenzie 2nd in 17.21 and Parkrun specialist Paul Miller 3rd in 17.36.