Coaching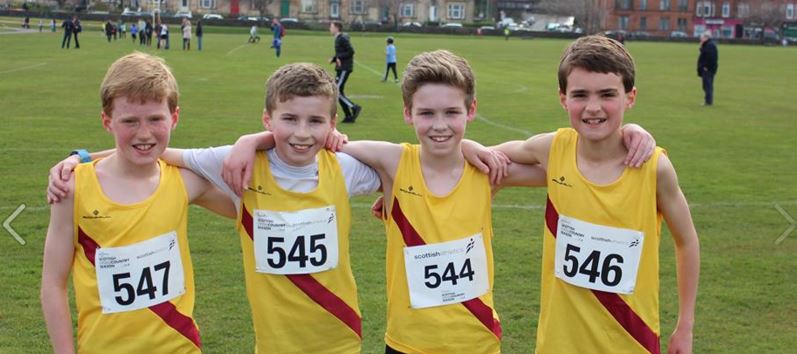 The main club training sessions for both juniors and seniors are on Tuesdays and Thursdays at 7pm with an additional adult running group, "The Joggers", meeting on Wednesdays at 7pm, all at the Queens Park.  A number of coaches with appropriate qualifications also arrange supplementary group sessions at other times, notably Saturday mornings.
The club's longstanding policy on coach supervision follows that of UKA/Scottish Athletics whereby a coach qualified at Level 2 or above must always be present in direct line of sight of any coaching activity to meet governing body and insurance requirements.
Inverness Harriers AAC coaches with a Level 2 coaching qualification or above are:- Charlie Forbes (Level 3), Charles Bannerman (3), Harry Lakeland (3), Ross Cairns (3), Duncan Flockhart (2), Dianne Chisholm (2), Wendy MacIntosh (2), Graham Laing (2).
We also have several Level 1 coaching assistants who are entitled to coach at any time when a Level 2 coach or above is present.  These include Grant Nairn, Joanna MacDonald, Gordy Fraser, Karin Smith, Martin Dunne, Patrick Dunne, Lynne Bruce, Ian MacDonald, Paul Davidson and Alison Wilson.
The club would also like to highlight the roles that parent helpers undertake across many functions of the club including regular assistance to coaching assistants and coaches, kit management, registration and entry administration, catering, and event support, without which the club simply would not function.  If you would like to volunteer as a parent helper then please make contact with the coaching convener, Charlie Forbes.
Lead Coaches Contacts
Throws Duncan Flockhart
Role at Club: Club President & Head Coach Throws
Other Roles: Scottish Athletics Apprentice Coach and Throws Coach to Celtic u16/18 Scotland Team
UKA Coaching Level: 2
Contact: 01463 793479 or 07749880300
Sprints & Jumps Dianne Mackenzie
Role at Club: Club Secretary & Head Coach Sprints & Jumps
Other Roles: Current Coach to Commonwealth Games Athlete
UKA Coaching Level: 2
Contact: 01463 717135
Endurance Performance Charlie Forbes
Role at Club: Club Coaching Convener & Head Coach Endurance and Para Athletics (Performance)
Other Roles: Scottish Disability Sport Coach & Current Coach to British Athletics Squad Athlete
UKA Coaching Level: 3
Contact: 01463 791110 or 07951 900725
Endurance Juniors Ross Cairns
Role at Club: Head Coach Endurance (Juniors)
Other Roles: Scottish Athletics Apprentice Coach & Scottish Athletics Coach Education Tutor
UKA Coaching Level: 3
Contact: 01381 620 677 or 07773020486